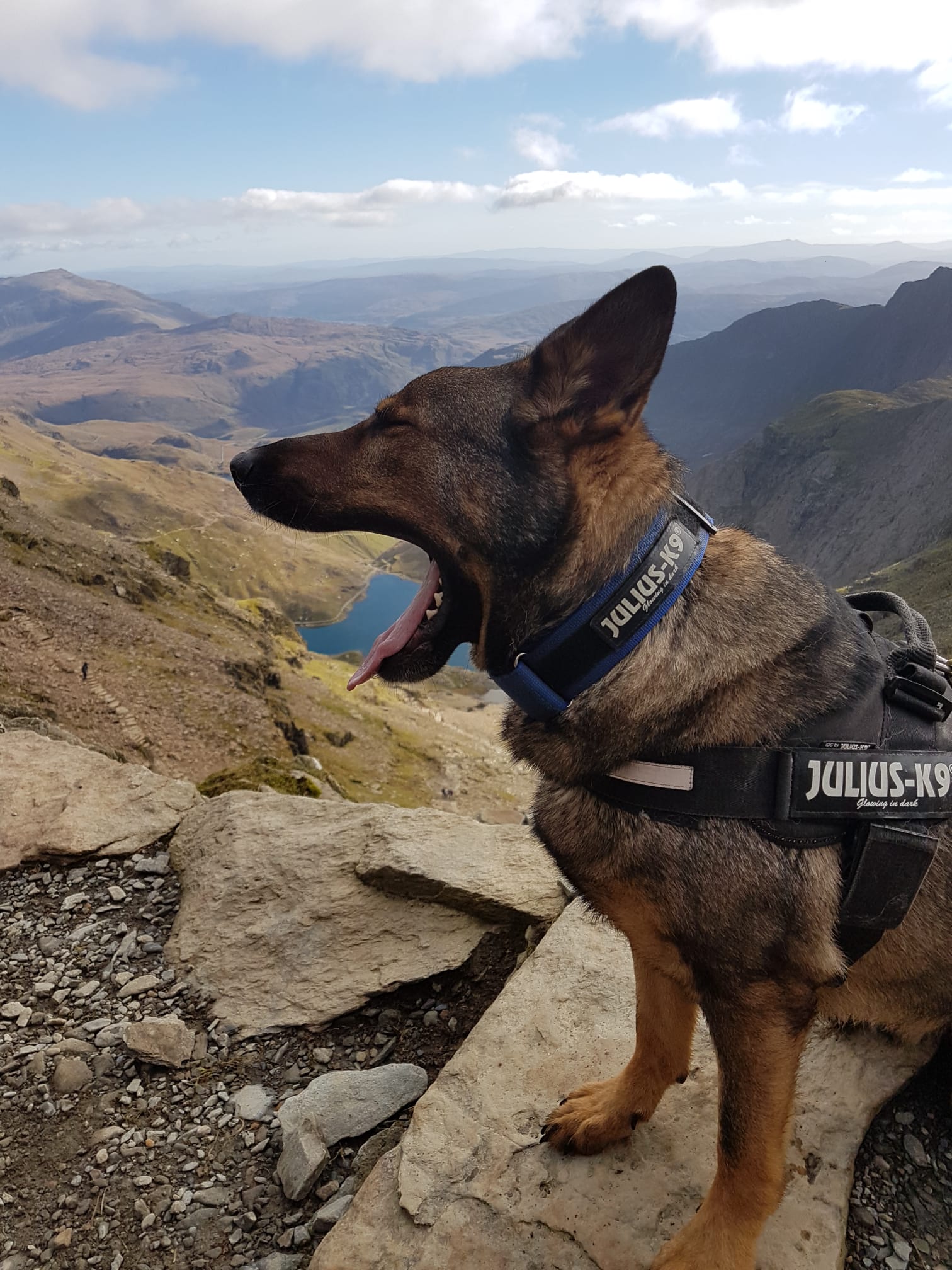 RTD Police dog Argo worked for Avon and Somerset Police as a general purpose dog.

He was bred by Devon and Cornwall Police and was paired with his handler Mandy as he was struggling with being in kennels and liked women more.
Argo lived indoors with his handler and this solved his separation issues.
Due to this when Mandy retired from the force in 2019 Argo was allowed to retire as well.

He now lives with Mandy, husband Chris and his little brother and sister rescue French bulldogs Flash and Pebbles.

They moved to Mid Wales shortly after Mandy retired and spend most days walking around the hills and mountains of mid Wales. Regularly going up Pen Y Fan.

Mandy also owns a lodge in North Wales where they spend lots of time and Argo has climbed Snowdon many times.

Argo is 9 this year and loves his life. He sleeps on mums bed and does not mind sharing it with the gremlins.

He recently had a lump removed which was happily just a cist and the nurses fell in love with him.

He is a women's man mind.