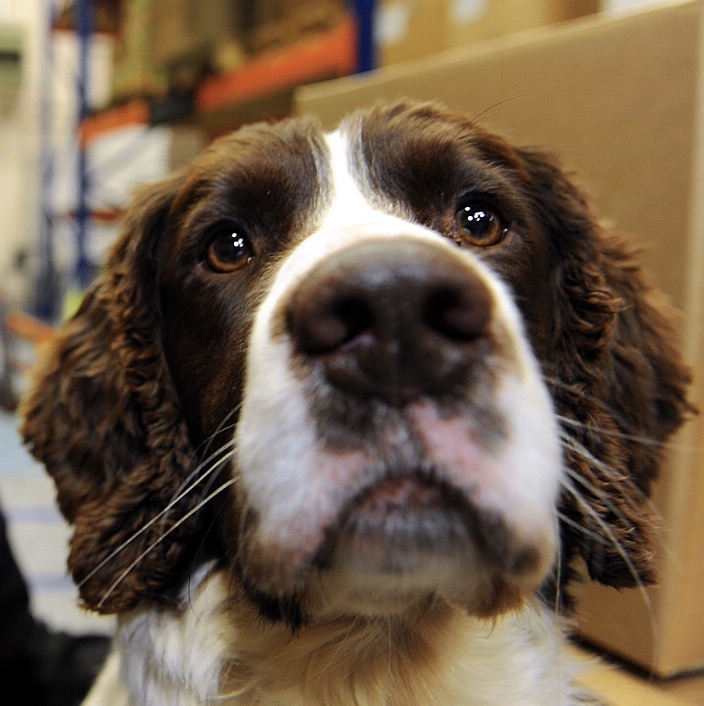 Retired Police Dog Barney – Gloucestershire.
Barney joined Gloucestershire Police and trained in Drugs, Cash, Firearms and Ammunition. He enjoyed his job and had several successful operational finds.
In 2012 Barney worked in London at the Olympics. He was up every night searching various Olympic venues for Firearms to ensure the safety of the public. Barney searched Wimbledon, Earls Court and The Horse Guards Parade. It was Barney's first time in London and he enjoyed every minute. The highlight for Barney was searching Wimbledon with all those tennis balls!!
Barney retired and stayed with me. He enjoys life chasing his ball and cuddling his favourite teddy bear on the sofa. He lives at home with PD Stella the Staffie and PD Quest who are my current working dogs. Barney has a best friend called Flame who is our pet dog they go everywhere together. Barney is fit & healthy and enjoying his retirement to the full.
PC Claire Todd