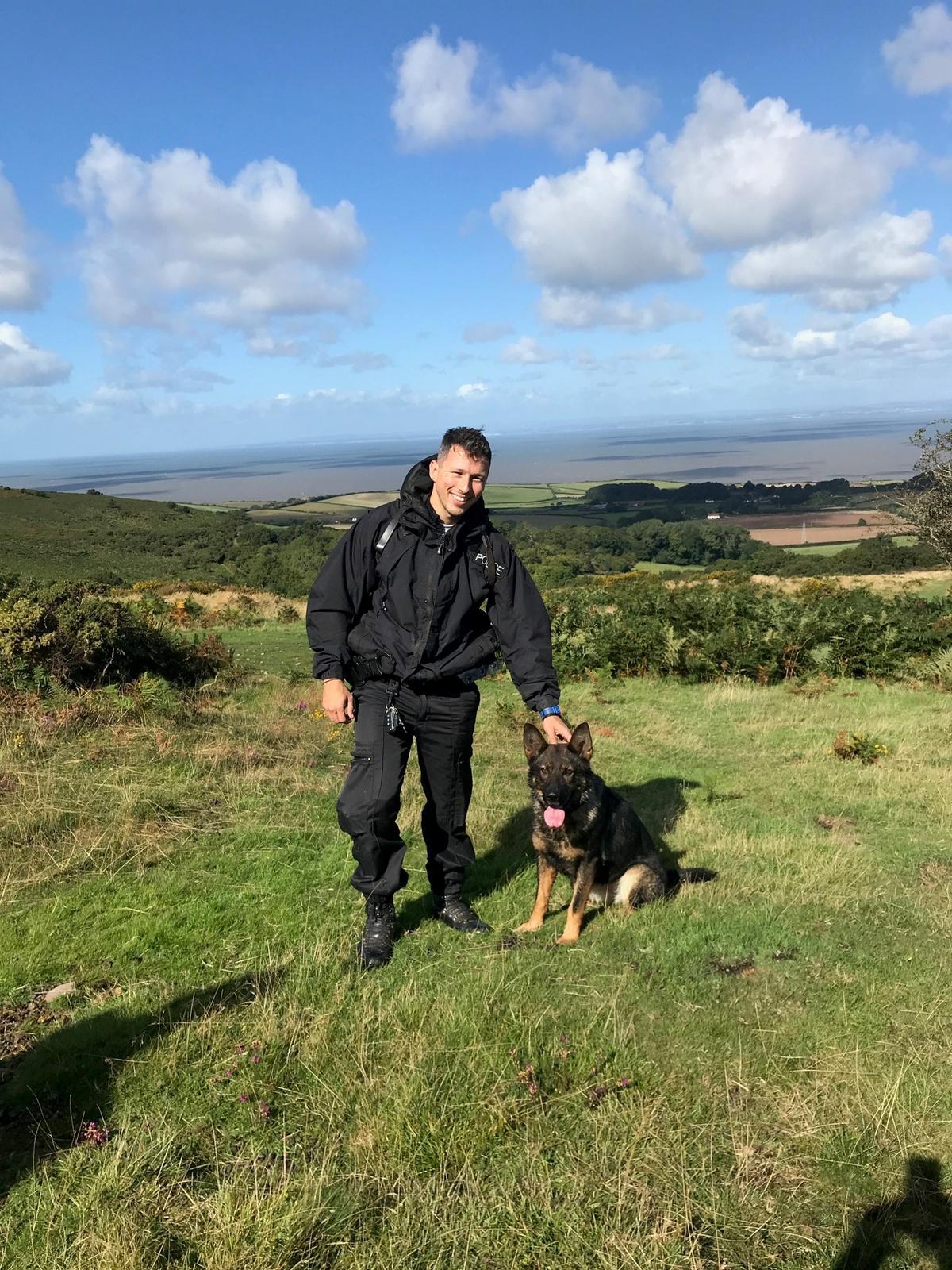 RPD 'K'
Avon & Somerset Constabulary (Service 2018-2021)
'K' was first licensed to work at the beginning of 2018. Her first operational success was locating a set of keys belonging to the victim of a robbery in a busy residential setting. She found the keys in a thick hedge.
Later that year 'K' had her first of many prisoners, detaining a suspect as he exited the Volkswagen Centre in Weston Super Mare which he had just broken in to and was found to be carrying the stolen property.
In June 2018 'K' tracked through fields to find a high-risk suicidal missing person in Taunton. This great work was awarded a 'Superintendents Letter of Thanks'.
In mid-2019, 'K' attended an incident of a male who having assaulted his partner and their young child before stealing the mothers bank card and making off. He was located but he ran away. 'K' was deployed, she chased and detained him brining him to the floor allowing for his arrest.
Later in December 2019 'K' and her handler were involved in the lengthy pursuit of a vehicle stolen in a burglary. After the vehicle stopped the driver ran off in to the woods. 'K' was deployed. She tracked and found him hiding in dense bushes where he was found still in possession of a large knife.
'K' was awarded the 'Linda Paton Award' which is the internal Police Dog award for her and her handler being the most improved dog team that year and showing a high level of continuing progress.
In 2021 'K' was deployed in the Bristol Riots which affected Bridewell Police Station. She was subsequently deployed several times over the following days to numerous associated protests. She was awarded a Chief Constables Commendation for her efforts.