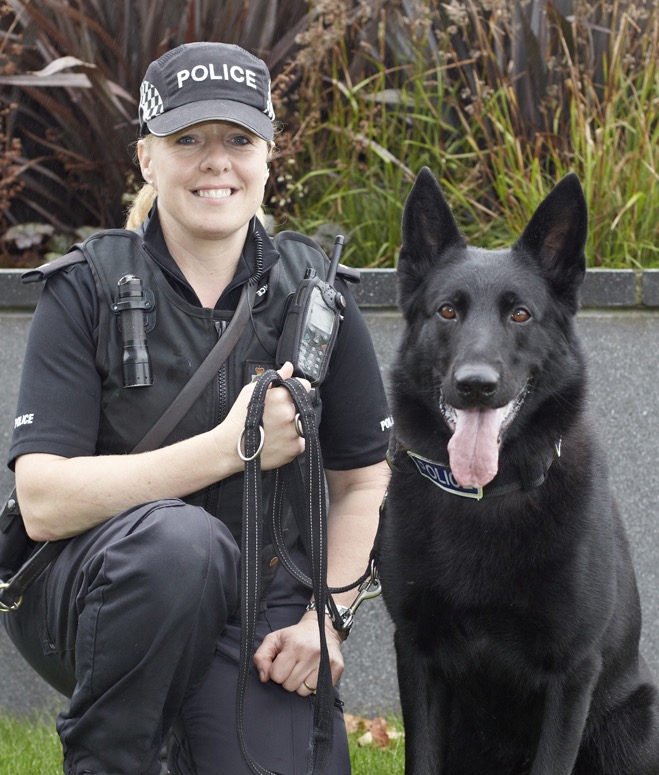 Retired PD Ernie – A&S
Ernie retired year ago and lives with his handler Louise Grabham in Somerset. He is very much part of the family and loves children and other dogs. Sadly Ernie was diagnosed with a condition called gracilis contracture about 18 months before this not long after he was re-handled by Louise which led to his early retirement.
Operationally Ernie found numerous suspects and received a commendation for tracking to a drink driver that was suffering from hypothermia after he was located in a water filled ditch. Other memorable finds were when he located a robbery suspect under the floorboards of a loft space and a burglar hiding in a shed after tracking for 45 minutes.
Ernie also competed at regional trials and found that very exciting! He has adapted well but still loves to travel in the car on the school run. His mind is kept active by occasional training tracks and property searches with regular check ups at the vets and massaging of his muscles to keep him comfortable.
PC Louise Grabham