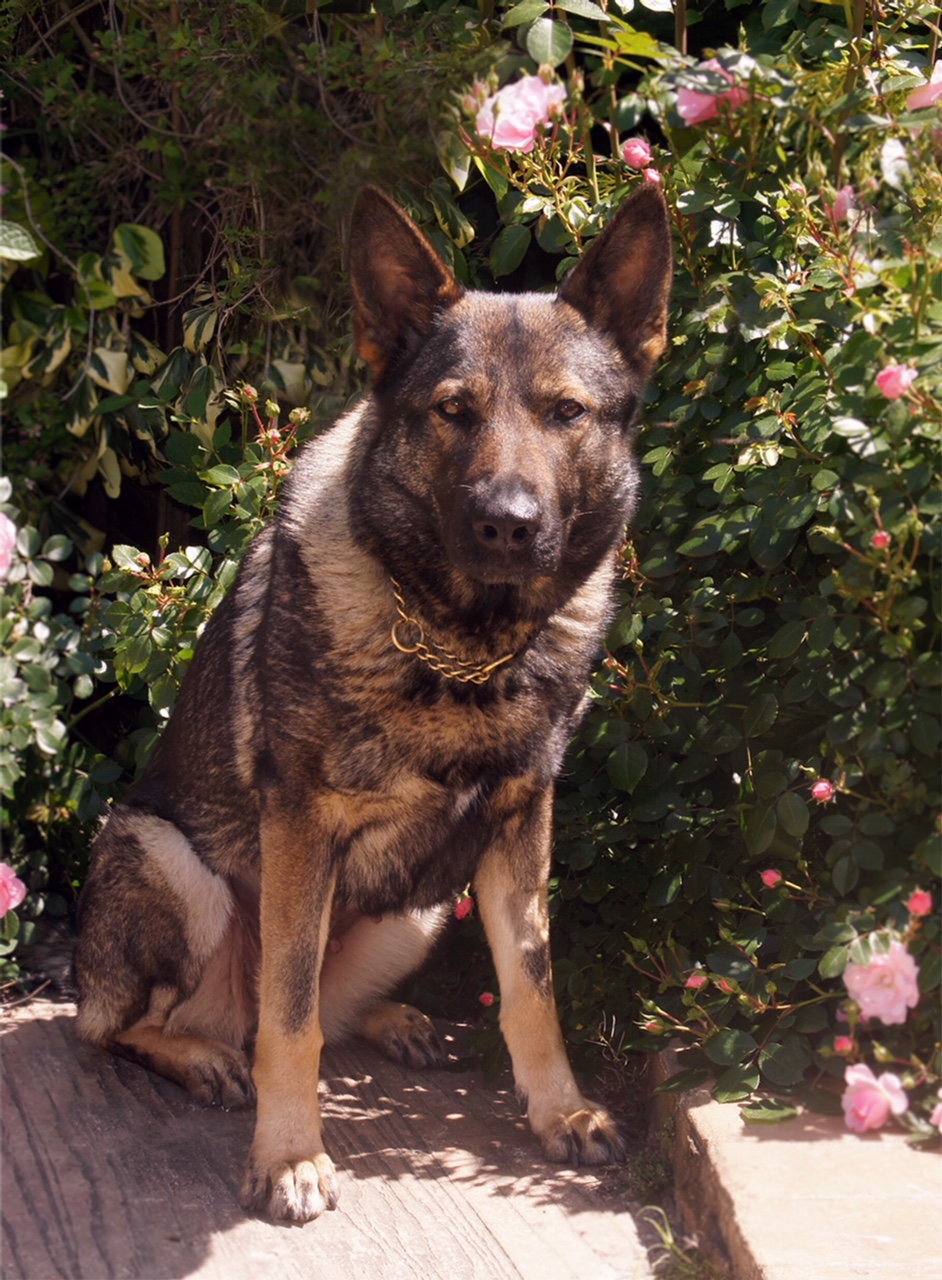 Retired Police Dog 'ell – Wiltshire.
'ell is a 8yr old German. She worked in Wiltshire through out her service and was a successful police dog. She had her back injured when at a football match and dealing with a major disturbance an offender was thrown on top of her.
She has mostly recovered but is now prone to back problems. Hopefully she will never need to call on WAGs but as she can't be insured it's nice to know WAGs is there if she does need help with vet bills.
PC Marie Poole