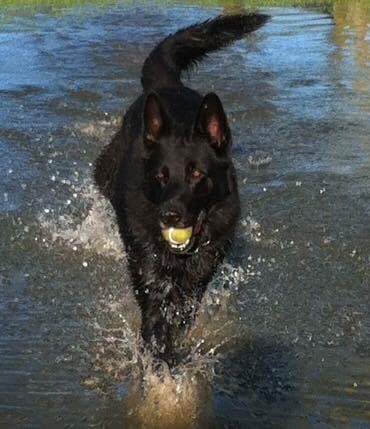 Retired Police Dog Max – Gloucestershire.
Max started his police career in 2010 imported from Germany. In March 2015 Max saved the life of a female who had gone missing for over 5 hours before police were called.
Max tracked to her lying in a field with a broken hip and hypothermia. For this act Max was awarded a PDSA commendation for his actions that night. He was also awarded a Super Pet award where he got to meet Michaela Strachan who gave him his award. In 2017 Max retired from police duty and now lives at home with his handler.
Max is enjoying his retirement to the full.
PC Janson Wong
Retired PD Max sadly passed away in May 2019 with his handler by his side.