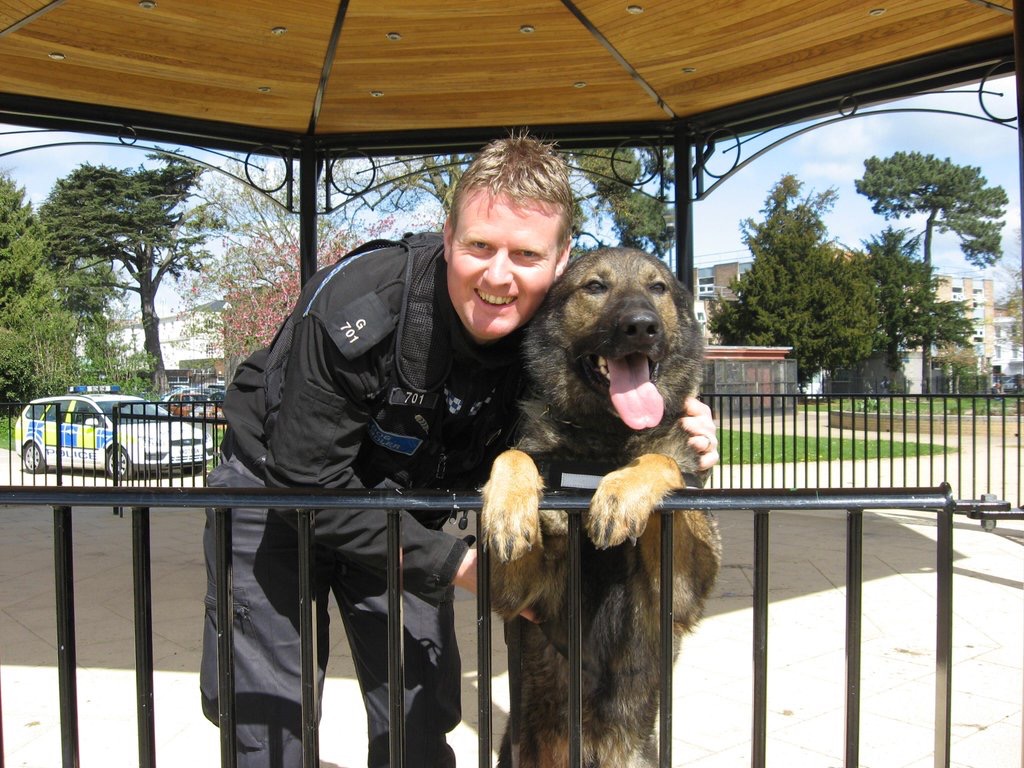 Retired Police Dog Ace – Gloucestershire.
Retired PD Ace sadly passed away in June 2020 with his handler by his side.
Ace joined Gloucester Police as a Police dog in 2010 and worked alongside his handler PC Richard Hunt. We were very lucky to get Ace as he was destined for great things with West Midlands Police after he was bred through their puppy breeding scheme, but unfortunately he suffered with travel sickness as a young dog and they did not have the time to try and resolve the issue, so he was kindly given to Gloucester.
At the same time Ace started his Police career a new Police/Safer Gloucester initiative was launched called Paws On Patrol, so it seemed only fitting that he became the mascot for the scheme. One of Ace's best jobs came early in his career, it was not apprehending an offender but tracking to an elderly lady suffering with dementia who had left her house in the early hours of the morning in the Forest.
The temperature was -5 degrees and it was imperative that we found her quickly, Ace tracked from the premises for approximately half a mile where he located the unconscious female collapsed in a remote area suffering with hypothermia. Ace had an excellent career and never had a day off work sick, catching offenders, finding missing people and protecting the people throughout the county.
Ace retired in 2017 and remains living with his handler along with Holly the drugs dog and Jango who has taken over from Ace.
PC Richard Hunt