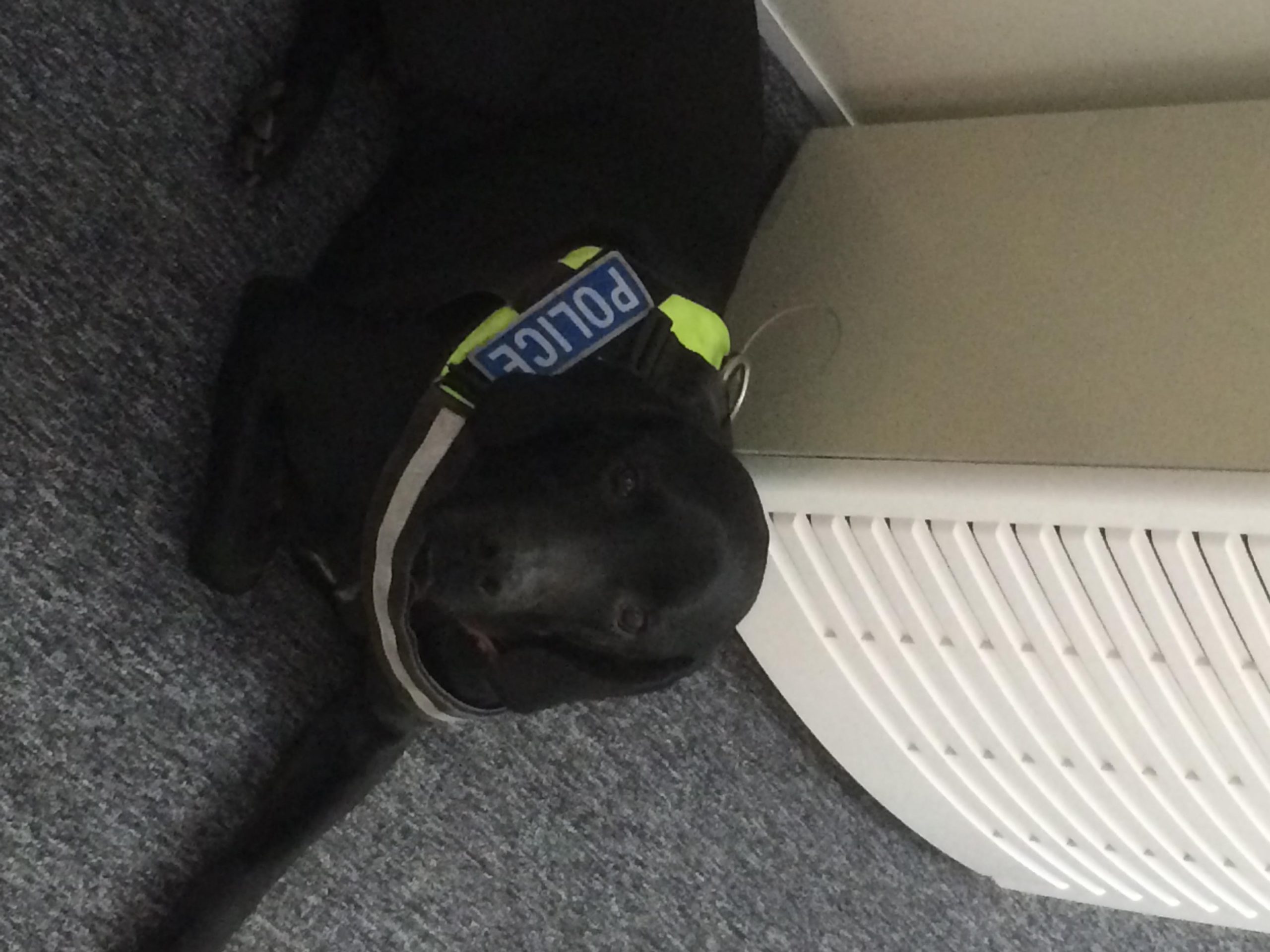 Retired Police Dog Sid – Avon & Somerset.
Sid is 12 years old, he retired at the age of 10. He worked hard with myself as an Explosive search Dog. Deployed for bomb threats and IED searches. Sid looked after Royal Family members and senior cabinet ministers. He completed 2 tours of Northern Ireland looking after President Obama in Ireland. Sid worked alongside myself at the Olympics, Paralympics and Commonwealth Games.
He regularly worked searching at the Cheltenham Gold cup and International Cricket events. Sid and I worked at both the G8 and NATO summits. I'm very proud of the vital work Sid completed. Sid now spends his days playing and sleeping with our 2 pet Jack Russell's which are fantastic companions for him while I'm out working with my new dog.
PC Nick Dalrymple
Sid sadly passed away on the 22/2/19 in the arms of his family at home in his favourite place on the sofa aged 15 years.