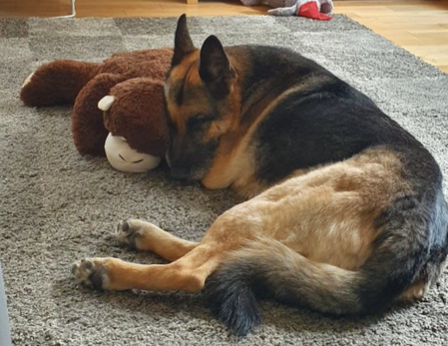 Retired PD Baz – Avon & Somerset Police
Sadly on the 16th April 2021 Retired Police Dog Baz passed away peacefully at home. Both Phil & James were able to be with him to say goodbye at home in the garden which was nice for him. RIP Baz thank you for your service.
Baz started working in 2008 and was handled by PC Phil Huggett. Baz was a general purpose police dog and also a Firearms Support dog. In 2013 Baz met Special Constable James Warren and they would all frequently patrol together attending many successful jobs. In 2015 James took on Baz when he retired. Baz is 13 years old and enjoying life relaxing with James at home.