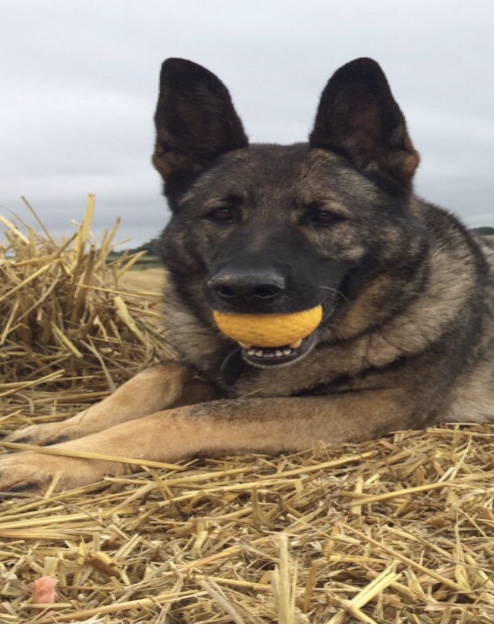 Retired Police Dog Cass –Avon & Somerset
Cass joined Avon and Somerset Constabulary in 2009 and worked with her handler PC Paul Manley until her retirement in 2016.
Amongst her many arrests Cass saved the life of a 70 year old man who's speech hearing and sight was seriously impaired. This gentleman had been missing for nearly two days and wasn't found by search parties including police helicopters until Cass located him wedged in a ditch unable to move with a broken leg and suffering from serious hypothermia.
Cass now lives at home with PC Manley and really enjoys her walks.
PC 1872 Paul Manley